<<
Back
Wire Wrapping Classes with Jennifer Flint Atzemis
25 April 2020
Starts: 10:00AM
Ends: 3:30PM
April 25th
Wire Wrapping Classes
Basic Wire Wrapping
10a – 12:30p
$25 ($20 for return students)
Wrapping raw amethyst point with sterling silver filled wire, using basic techniques.
Intermediate Wire Wrapping
1p – 3:30p
$50
Wrapping a polished cab with copper wire, there will be small intro to wire weaving.

Take both classes on the same day $70

Jennifer Flint Atzemis
Simply Healing Crystals
<<
Back
Readings with Dr. Michael Schmaus
25 April 2020
Starts: 10:00AM
Ends: 5:00PM
April 25th
Readings

with Dr. Michael Schmaus

Time: 10-5
Cost: $25.00 for 15 minutes
$45.00 for 30 minutes
I am a 7th generation in my family with abilities. I have been studying Metaphysics and Spirituality for over 20 years. I have learned the art of doing "readings" and find the work to be most humbling. I begin with tarot cards to open the "gateway". I then relay what my guides show me as well as what I see, hear, or sense/feel. I then try to describe what your loved ones on the other side look like as well as any message they may have for you. I add a touch of spiritual counseling to make for a unique reading. Please don't be misunderstood, EVERYONE has this ability, mine has simply been heightened by use. My only "gift" is being able to step aside and let the information flow through me without judgement. Readings are NOT an exact science....and NO ONE is 100% right all the time (no matter WHAT they tell you). Please take what is right for you and leave the rest. Just because you hope to hear from "Uncle Joe" doesn't mean he will show up, or have a message from you.

I work with my guides differently. I ask them to give the person what they NEED most, not what they WANT most. My goal is to not have you leave feeling all "warm and fuzzy", but rather to see that you have options and are no longer "stuck" in any way. Most people I have read for say that a reading with me resembles a session with a counselor...because we are probably going to talk about things that you are NOT expecting to talk about...maybe even things you are hiding from others or the world. I take my work very seriously and give 100% of what I have to offer at EVERY reading. I talk rather fast to give you the MOST information in the time you've asked to spend with me. I throw ALOT at you in a short period of time. Many people say it can take up to a few days for it all to sink in or make sense. Also, PLEASE understand that the reading is for YOUR benefit, and 2 minutes later I will NOT remember what I told you...it's not for me to remember...it is for YOU. My best advice is to come with an open mind, and enjoy the experience.
<<
Back
Reiki Sessions with Kate Rothgery
25 April 2020
Starts: 1:00PM
Ends: 5:00PM
April 25th
Reiki Sessions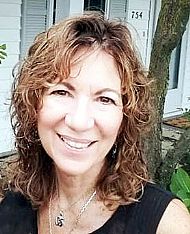 with Kate Rothgery RM
Time: 1-5
Cost: $40.00/30 minutes
My name is Rev. Kathleen Rothgery. I am an Ordained Minister and a Reiki Master.
I completed Spiritual Insight Training in Lily Dale, New York in 2004, received my Reiki attunements in 2005 and been working with clients for the past 14 years.
I am passionate about being a channel for healing and spiritual growth for the purpose of optimizing the quality of life.